We welcome feedback. Let us know what you think. Here is what our parents have said so far: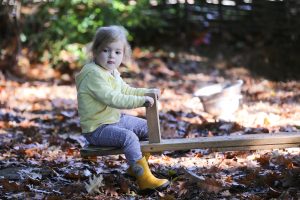 "My daughter LOVES going to preschool. Everyone is so friendly, helpful and caring. I have no worries leaving her knowing she is going to have a fun morning."
"Excellent , friendly and caring environment. My daughter loves going and I can go away knowing she is being well looked after and having lots of fun! No hesitation in recommending."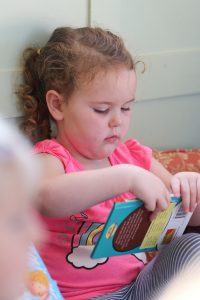 "My son always has a great time there, he's made space stations from stickle brix and a pirate ship from the soft play apparatus. He's starting to be interested in telling the time and is soon to start learning some basic Spanish from Hal. Excellent!"
"My daughter can't wait to get back to "school" & see everyone tomorrow. She loves helping to pack her bag & talks of the staff non stop. Very lucky to have such a good pre-school on the doorstep!"
"Our 3 year old daughter is so excited on the mornings she knows she is going to Goudhurst Pre-school. She adores her key worker, Sam, and always skips in and waves "bye bye mummy". She is happy and talks so fondly of her time there – it is a very special place to Anna. We love it."
"Thank you so much for making our son so welcome at pre-school and for looking after him. It made arriving in Goudhurst very special, thank you."
"Just wanted to thank you all again for making Savvy's 18 months at the pre-school so fantastic! She has loved every minute! From the picnics at Bewl Water and Bedgebury, being able to watch the chicks hatch in the pre-school, learning French and Spanish and yoga! Being able to go up the primary school and to have the reception class from the primary come and see her has given her a real settled feel ready for big school! She has made so many friends, had bundles of fun and learned so much:-))"
"Thank you so much for all your hard work and help and for being such a lovely teacher, our daughter adores you! She really enjoys her time at nursery and we have noticed a big difference in her speech since she started pre-school".
"Erin has come so far since starting with you. I have seen her change from a toddler into a bright little girl."
"Thank you for your heart and everything you did for us. My daughter will never forget you."
"A big thank you for all the work you have done at and for the pre-school. Our daughter's happiness at the pre-school aside – for which we are grateful! – you have helped create an important institution for the village and such a benefit for the community and its children."
"Thank you so much for taking care of our daughter she has really developed in the last few weeks. Keep up the good work."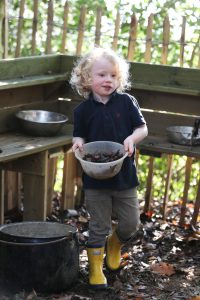 And from ex staff:
"Thank you so much for this wonderful opportunity to have worked with such lovely people and brilliant children. You have built such an excellent pre-school and I'm sure it will continue to grow. Thanks for all your support along the way."
"Thank you for all the help and support you've given me during this year. You've done a fantastic job and have worked so hard to create such a lovely atmosphere."