Termly session plans for your child are published below.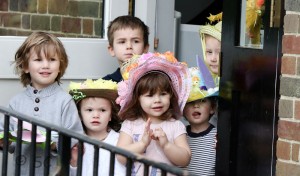 Following are ideas about what you can be doing with your child at home in addition to the weekly activities they enjoy at pre-school. We will be suggesting ways to involve and encourage your child within all the seven areas of the Foundation Stage.
Although we have weekly themes our ethos is to be child led in our activities and so these loose guidelines are for the children to interpret, embrace or reject.
This week instead of a single colour we will be looking at the pattern of spots and the number is 6 (think legs) – yes, it's 'Bugs and Creepy Crawlies' week!!! The children will be looking at a variety of insects and making their own bugs, as well as searching outside for real life bugs and painting pictures of them.
Do you have anything relevant to bring in for the 'show and tell' table? At home you could take your child out to the garden or park and search around for any insects that may be nestling in the  greenery or flying around. What are they? Can your child name them? Draw them? Build one out of household junk? Describe them? Which one do they like / dislike and why?