Termly session plans for your child are published below.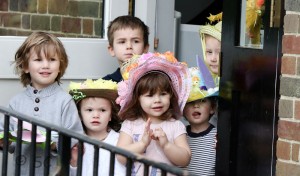 Following are ideas about what you can be doing with your child at home in addition to the weekly activities they enjoy at pre-school. We will be suggesting ways to involve and encourage your child within all the seven areas of the Foundation Stage.
Although we have weekly themes our ethos is to be child led in our activities and so these loose guidelines are for the children to interpret, embrace or reject.
This week the colour is purple and the number is 2.
We are continuing with our theme 'healthy eating and growing plants'. We will be doing lots of potato, vegetable and fruit painting. Talking all about the good foods and not so good, and turning our attention to how we should exercise and keep our bodies healthy and fit.
There will be lots of physical activities, assault courses and parachute games!
We will be outside in the garden planting and making the soil ready for more when the weather is okay to do so and explaining how to distinguish between weeds and the plants that will produce vegetables, flowers or fruit.
At home, open your fridge with your child and identify which food is healthy and good for them to eat and which are not so good. Draw and colour two pictures of food in each category. You could even cut them out and sort them or use them to play a game.