Termly session plans for your child are published below.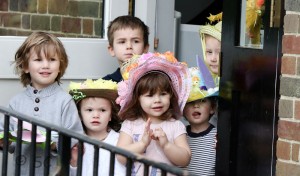 Following are ideas about what you can be doing with your child at home in addition to the weekly activities they enjoy at pre-school. We will be suggesting ways to involve and encourage your child within all the seven areas of the Foundation Stage.
Although we have weekly themes our ethos is to be child led in our activities and so these loose guidelines are for the children to interpret, embrace or reject.
Wow it's hot! Please remember sun cream (apply before your child arrives ideally) and hats (named) if you can!
This week the colour is orange and the number is 9.
We are mainly getting active and practicing for our Sports Day where the children will be running, sack racing, relay racing, egg and spoon balancing etc. on Thursday 13th July on the Glebe Field. It's a 10.30 a.m. start, all are welcome, lots of refreshments provided and oh yes, get ready for the parents' races too!