Termly session plans for your child are published below.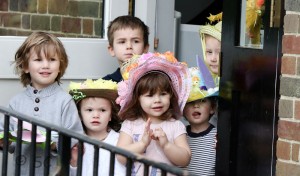 Following are ideas about what you can be doing with your child at home in addition to the weekly activities they enjoy at pre-school. We will be suggesting ways to involve and encourage your child within all the seven areas of the Foundation Stage.
Although we have weekly themes our ethos is to be child led in our activities and so these loose guidelines are for the children to interpret, embrace or reject.
One more week to go! It's a fun packed one too so read ahead for all the details and timings you need to know.
Tomorrow we will be taking those in attendance up to the Primary School to watch their production of "Yee Ha!" performed by the Key Stage 2 children. It starts at 2 p.m. and we need help taking the children from our setting to the school so please let Jo know in the morning if you can lend a hand.
The Leavers Presentation and Party is on Thursday 19th at 11 a.m. Please sign up for this; if your child/children do not usually attend, they are very welcome to. We will be asking parents to bring in a plate of food for this, so packed lunches will not be needed as the children will enjoy a party lunch together.
Our final day on Friday 20th will be a trip to Bewl Water when we will meet everyone in the play area at Bewl nearest to the car park at 10 a.m. If you are unable to take your child/children could you possibly arrange for another parent to take them (any problems please let us know). Pre-school will not be on in the afternoon (this has not been charged for).
Please feel free to contact us about your child's hours/sessions, to update their medical records, your contact details or any concerns whatsoever you may have by emailing alisongvp@gmail.com or calling 01580 212777 (during session times) or 07896 890370 (out of hours).