Termly session plans for your child are published below.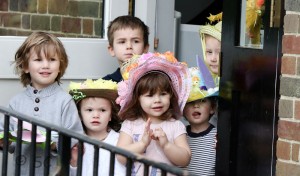 Following are ideas about what you can be doing with your child at home in addition to the weekly activities they enjoy at pre-school. We will be suggesting ways to involve and encourage your child within all the seven areas of the Foundation Stage.
Although we have weekly themes our ethos is to be child led in our activities and so these loose guidelines are for the children to interpret, embrace or reject.
This week's theme is 'Bumble Bees, Butterflies & Flowers'. We will be creating butterfly pictures, constructing bumble bees and Corinna Slow from Chambers Farm Flowers https://chambersfarmflowers.com whose Open Day is next Sunday https://www.facebook.com/events/1410975709047832/  will be coming into the setting to talk about flowers.
This week's colour is pink and the number is 3.
Please feel free to contact us about your child's hours/sessions, to update their medical records, your contact details or any concerns whatsoever you may have by emailing alisongvp@gmail.com or calling 01580 212777 (during session times) or 07896 890370 (out of hours).