Termly session plans for your child are published below.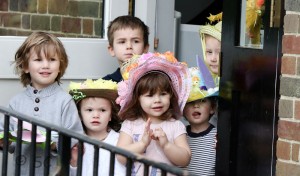 Following are ideas about what you can be doing with your child at home in addition to the weekly activities they enjoy at pre-school. We will be suggesting ways to involve and encourage your child within all the seven areas of the Foundation Stage.
Although we have weekly themes our ethos is to be child led in our activities and so these loose guidelines are for the children to interpret, embrace or reject.
This week the colour is appropriately green as we will be talking to the children about healthy eating. They have been getting active for sports day as you know and eating the right foods compliments the exercise they have been enjoying as part of a healthy lifestyle. We have lots of home grown examples of yummy vegetables from our garden to see, cook and eat.
A quick reminder that sports day will be held next week on Thursday 13th if it isn't already in your diaries – refreshments provided.