Our staff are dedicated and enthusiastic, with up-to-date skills and qualifications. All of them are qualified first aiders and have been fully DBS checked. We provide time and space for knowledge sharing, and support for continuous professional development for all our staff. Goudhurst Village Pre-school is a member of the Pre-school Learning Alliance and we ensure that we keep up-to-date with best practice in early years care and education.
Our ratio of adults to children in our pre-school sessions is at least one adult to four children for under threes, and at least one adult to eight children for over threes. This helps us to give time and attention to each child – talking and listening to them and helping them to get the best out of the experiences and activities we provide. We work in partnership with parents to share information and involve them in their child's continuous learning and development in a variety of ways.

Our Manager, Mrs. Jo Galloway, is ultimately responsible for each child's care, development and emotional support. Each key person reports to her and she is in charge of child protection, health and safety, food and hygiene, all risk assessments, curriculum planning, first aid and overseeing premises evacuation and fire procedures.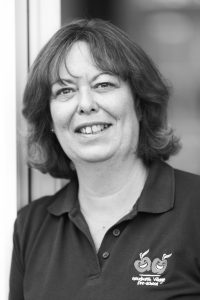 Jo has a Diploma in Pre-school Practice Level 3, is SENCO qualified and is currently undertaking a management training course. She is the Designated Safeguarding Lead and Health and Safety Officer.
Jo's experience of running successful pre-schools over the past twenty years. She has run a children's play centre, been a nanny, and also babysits for local people. She has two grown-up children who like herself have lived in Goudhurst Village all their lives.
Our Good In All Areas Ofsted report is testament to her ability to put her years of experience and knowledge expertly into practice within a short space of time and pull together a genuinely happy team.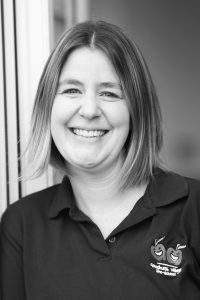 Our Deputy Manager Kat Woodcock is Level 3 NVQ qualified and an ex-nanny who lives in Goudhurst and is Deputy DSL and Health and Safety Office. She has considerable experience working with all ages of children.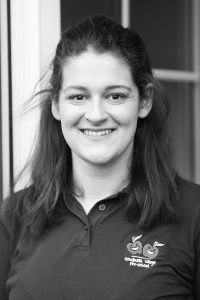 Mary-Jane Meekham, is Level 3 NVQ qualified. She enjoyed a stint of work experience when younger at Sandhurst Nursery that ignited her interest in Early Years and has a 9-year old younger sister and three younger cousins all of whom she has enjoyed helping develop and have fun with.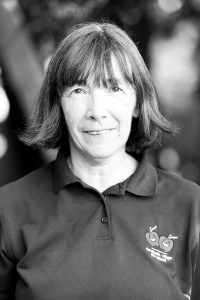 Mary Drewett joined us in September 2018. She has worked in childcare for many years, with a wealth of experience with young children. She is qualified to level 6 with Early Years Practitioner Status and is Senco qualified.